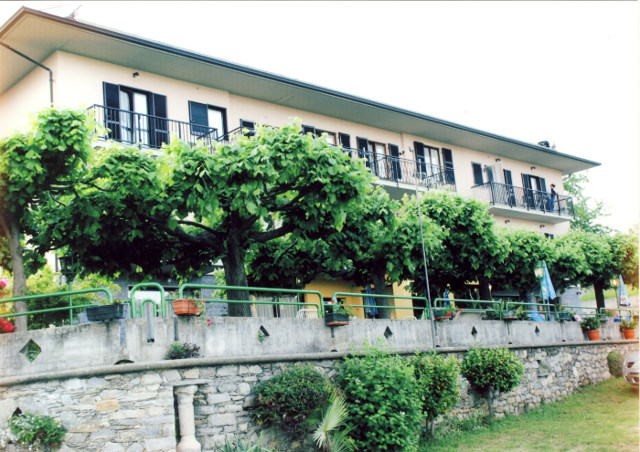 La Capannina was born as Restaurant Bar, then mum Catherine and father Sergius, with time, They also added the rooms.
L' hotel La Capannina, a family classic, is a fresh and quiet corner on the road to San Salvatore 600 feet on the green hills that surround Lake Maggiore with views ranging from Lake in Milan.
Need to relax and enogastronomy ?
All' albergo ristorante La Capannina abandoned a multi-activity holiday Green, fresh air and good cuisine with passion.
But at the same time starting point for excursions being 15 Km from Stresa 15 Miles from Arona and 20 Miles from Lago D'Orta and and many other important tourist spots and if you want in an hour you're in Milan.
If you're an athlete can do mountain biking, trekking or simple forest walks, riding in 200 m, a few km golf among the most important d' Italy and finally if you love motorcycles there are interesting routes.
Free parking in front of hotel ', no architectural barriers, wi-fi, solarium and much more!