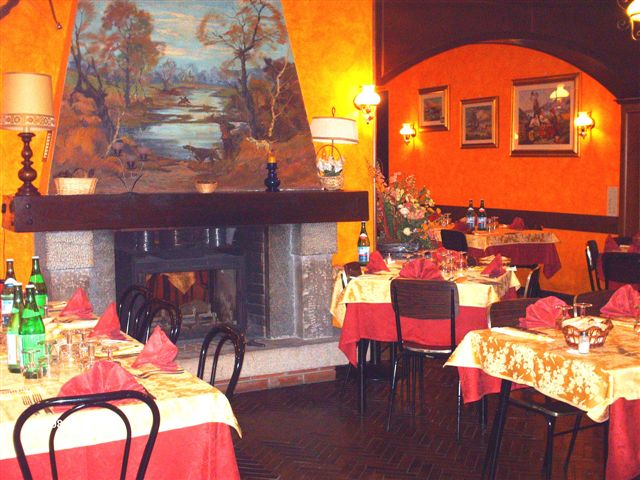 A special place nestled in green surroundings with panoramic views ideal for lunches with friends, birthdays, weddings or just to enjoy a nice dinner in front of a fireplace or in summer to keep al fresco on the terrace under the Linden trees.
Our kitchen has the flavour of the tradition but re-elaborated with the chef's touch, We propose fresh pastries and homemade stuffed ( as the ravioli with braised in browse by porcino or tagliatelle with porcini mushrooms) seconds meat Piedmontese and l ' unfailing polenta.
Delicious homemade desserts, traditional Piedmontese wines
Here is one of several reviews of our customer:
"In front of a beautiful fireplace on we enjoyed a very relaxing dinner.
Although we have done some' chiasso ( We were celebrating a Bachelor Party) to begin with instead of the usual appetizer a selection of local cheeses, then a risotto with porcini mushrooms and a nice chop ( Piedmontese beef) then those who wanted the sweet you could indulge with homemade pastries from their famous bonnet to PEAR and chocolate cake or Grandma's Apple Pie and then a good coffee .
Little wine needed to drive then, but a cigarette at the end to enjoy the panorama of the Lake we were really good they are available and best"